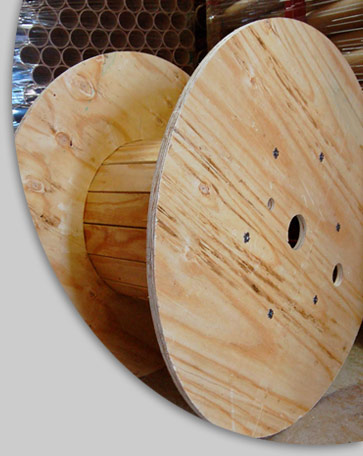 Welcome to Ru-Wood
Using customized CNC technology, Ru-Wood produces both reels and cut-to-shape components out of plywood and other engineered wood panels. A long list of nationally recognized brand names (including many S & P 500 companies) depend on us for fast turn-times, competitive pricing, reasonable minimums and high quality reels and seating parts.
Call us now and get the "Ru-Wood Advantage" personalized to your needs.

Plywood Reels & Spools
We are the best for Plywood Reels, whether you use standard sizes or require a special reel.
more about our Plywood Reels >>

Custom Cut Plywood & MDF
Furniture parts, seating components, pallet parts and much more are made to your specifications.
"Whether you need a truckload or a pallet,
you will find our service is second to none."
1421 Hwy 15 South
P.O. Box 16
Watkinsville, Georgia 30677
T: 706-769-7878
F: 706-769-0750